2023 SPBGMA "Bass Fiddle Performer of the Year" Award 
2023 SPBGMA "Songwriter of the Year" Nominee
2023 Josie Music Awards "Bluegrass Male Vocalist of the Year" Nominee
2023 Josie Music Awards "Songwriter of the Year" Nominee
2023 Josie Music Awards "Bluegrass Band of the Year" Nominee
2023 Josie Music Awards "Song of the Year" Nominee ("I Hope She Sings")
2023 "Male Vocalist of the Year" Evan Dickerson Bluegrass Awards 
2016 BMAI "Male Vocalist of the Year" Award
2016 BMAI "Bass Player of the Year" Nominee
2016 BMAI "Album of the the Year"  Nominee  for "Georgia Maple"
2015 IBMA "Emerging Artist of the Year" Nominee
"Among contemporary lead bluegrass singers, Edgar Loudermilk has one of the most distinctive, recognizable, and enjoyable voices in the business. His crisp baritone lead is powerful, cutting, and expressively tuneful. As with Russell Johnson and Junior Sisk, similarly strident voices, you can always find him in the mix and always want to." --Bluegrass Unlimited
Edgar Loudermilk's signature voice, bass skills, and songwriting have become his trademark, garnering industry awards and nominations.  Prior to stepping out with his own band in 2015, Edgar Loudermilk  experienced a long tenure of performing with Russell Moore & IIIrd Tyme Out, Rhonda Vincent, and Marty Raybon.   In addition to Loudermilk's bass playing and lead singing, band members include Zack Autry (mandolin/harmony & lead vocals), Jamey Pittman (guitar & harmony vocals), Anthony Howell (banjo & harmony vocals).  
The music styling of the Edgar Loudermilk Band encompasses bluegrass, gospel, country, and Americana genres.
The Edgar Loudermilk Band tours coast-to-coast and throughout Canada.  
The Banks of the River -- Releases on November 28th!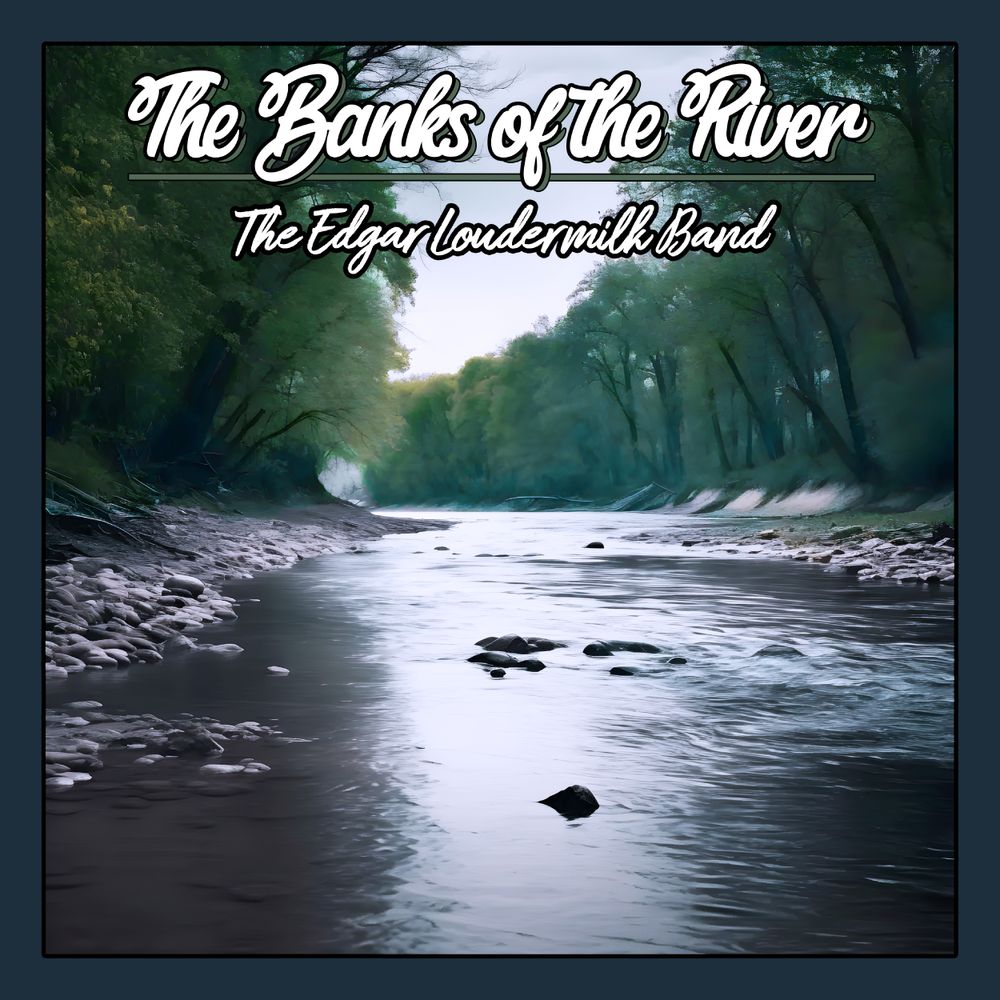 "THE BANKS OF THE RIVER"
EDGAR LOUDERMILK & ZACK AUTRY
Co-writers Edgar Loudermilk and Zack Autry share their insight on "The Banks of the River." Edgar Loudermilk tells us, "This is a song I wrote with my bandmate and mandolin player, Zack Autry. We wanted to write an upbeat gospel song that had the feel of an old-time fiddle/banjo number. We had a lot of fun with this one!" Zack Autry adds, "I really love the energy of this song! Edgar is great at coming up with good song ideas in his mind, completely out of the blue, and this is one of those. We worked on it going down the road and had it almost all the way arranged by the time it was put to paper. The track is STOUT and it carries a good message. I hope everyone is as excited about hearing it as we are about playing it." Having recently added this song to the band's set list for live shows, the band has received rousing audience response, complete with hand clapping, toe tapping, audience-on-their-feet reactions! Give it a listen, it's the gospel good stuff.
The Dark Side of Lonesome
"The Dark Side of Lonesome"
Released in 2020, the "The Dark Side of Lonesome" includes special guest fiddler, the Grammy-award winning Michael Cleveland.